SIOUX CITY — Leah Perry was accustomed to sitting down at the dinner table with her family every night for a home-cooked meal, which always included at least one vegetable.
When Perry, of Clear Lake, Iowa, went off to college at Briar Cliff University, she now had the freedom to choose what she would eat for every meal. Looking back, Perry, now a senior kinesiology and human performance major, realizes that she didn't make the healthiest food choices.
"Probably eating pizza and french fries for lunch and dinner every day wasn't the best decision I was making," said Perry, who by the end of the school year noticed that her clothes fit a little tighter and that her face looked a little fuller in photos.
This college weight gain known as the "Freshman 15" is exaggerated. Jo Morgan, director of health services at Briar Cliff University, said the average freshman actually only gains 2.5 to 3 pounds, rather than 15. But she said some students do pack on more than 5 to 10 pounds as they eat to relieve stress and help them stay awake while studying.
"Stress is one thing, but it's also the time that they're eating. They can grab something high-calorie late, too," Morgan said. "When you're trying to study, you're trying to eat something to stay awake. It's usually not something like carrots."
Morgan said students are conscious of their weight gain and come to Briar Cliff's Health and Counseling Center for guidance. She said getting students to make better food choices is key, rather than having them reduce their food intake. She calculates students' body mass indexes, offers healthy eating and lifestyle advice and then tracks their weight. 
"They've started gaining, so now they're dropping weight. It's trying to make sure that they're eating good calories," she said. "We have some who lose because of the stress, so we get concerned with that, too."
Morgan said the campus cafeteria's salad bar is a healthy dining option that is popular with students. When it comes to entrees, such as pasta, she said students should take note of the calories, which are printed on cards.
"We'll talk a little bit about soups. If it's a cream soup, it's going to have more calories in it than if it's a vegetable or water base," she said. "We talk about if they want the burger, fine, but drop the bun. We talk about condiments a little bit, but truthfully, all it takes is them to step back a minute and realize, 'I can't eat whatever I want all the time.'"
Morgan also points out that alcohol is "expensive" for a college student's diet, because it contains lots of calories. Morgan also encourages exercise through involvement in intramural sports for non-athletes and spending time outside rather than in dorm rooms.
"I'm a fanatic about not being in the dorm and in the building and taking the tunnels. I want them outside, even if it's wintertime. Bundle up, take a walk outside," she said.
When Perry returned to Briar Cliff for her sophomore year, she put into practice in her own life what she was learning in the classroom to teach other people how to live healthier. She incorporated more vegetables into her meals and made it a goal to take 10,000 steps each day.
"I made it a point to go to the gym like three times a week in the morning or even just walking on the treadmill at night when I was doing my reading for class," she said. "I tried to make the vegetables on my plate take up most of the space on my plate. Not eating an entire plate of pasta, but being able to eat a smaller bowl. I think portion control really helped me."
Briar Cliff Inauguration Karstens
Briar Cliff Inauguration Karstens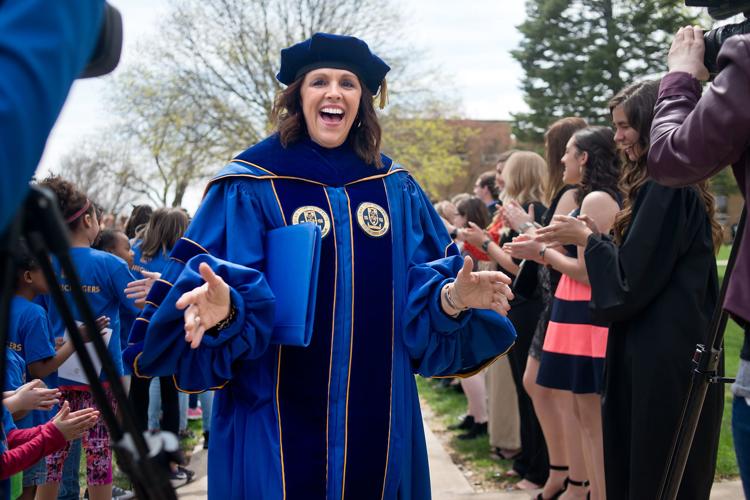 Briar Cliff Inauguration Karstens
Briar Cliff Inauguration Karstens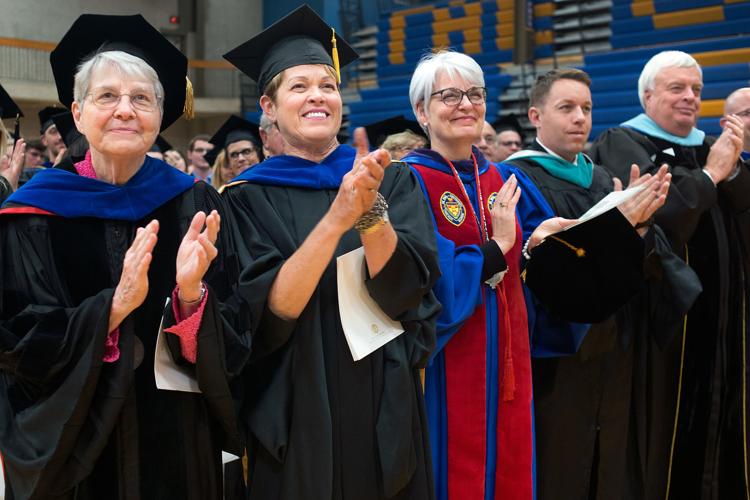 Briar Cliff Inauguration Karstens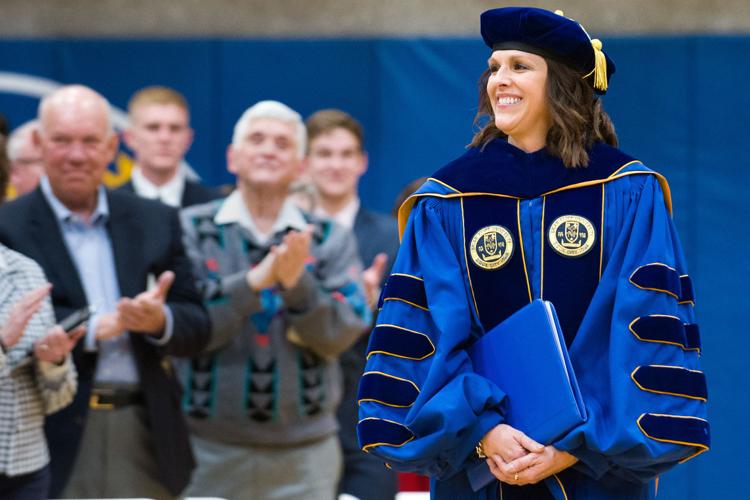 Briar Cliff Inauguration Karstens
Briar Cliff Inauguration Karstens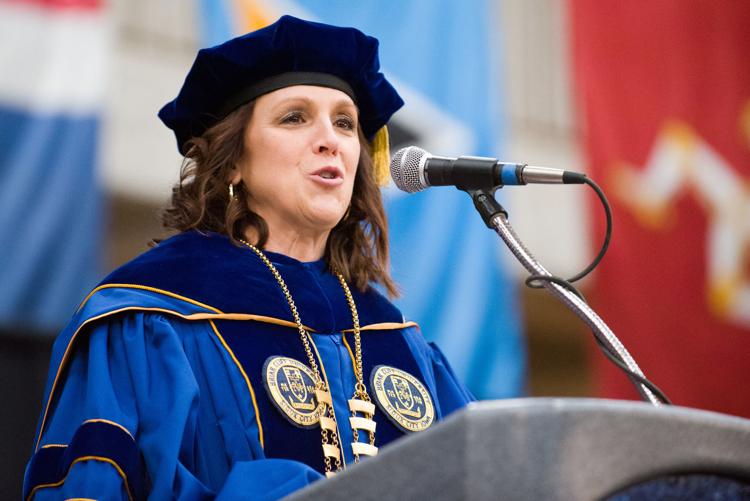 Briar Cliff Inauguration Karstens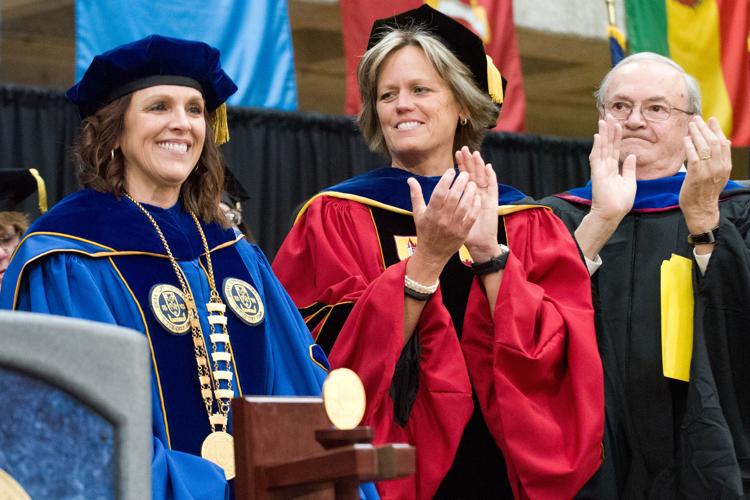 Briar Cliff Inauguration Karstens