It's hard to stick to a diet and not indulge in the occasional cupcake or the guilty pleasure of fast food.
But, a new healthy alternative to fast food is coming to the Magic Valley.
Meet Code BLu, a meal-prep business that on Monday announced it will launch on April 30.
Jordan Gentry, the owner of Code BLu, reached out to the already established restaurant BLu to partner up for service. The goal was to give the Magic Valley a healthy alternative to fast food.
Other meal plans in Twin Falls
Code BLu isn't the only meal-prep option in town.
Yellow Brick Cafe has some of the tastiest salads in town. They have a delicious kale Caesar salad, a Thai steak salad and more. They also offer a black bean burger for anyone avoiding meat.
They offer an extensive meal plan for a 28-day diet. Customers choose the vegetables, fats, carbs and protein that they want in their meal. A meal plan sheet can be picked up at Studio G or Yellow Brick Cafe. After placing an order, the meals can be picked up a week later.
Slice Pizza has take out specials on Tuesdays. Any pizza for carry out is only $12 or $10 for a take and bake. Pizzas can also be delivered through twinfalls.express.
"We're using recipes already proven to be good," Gentry said. "We've got a good brand with a name that people already know."
Code BLu is targeted at healthy eating. Expect dairy- and gluten-free meals from the menu.
"We want people to try it and see there is a healthy option out there," Gentry said. "People don't have to just go to McDonald's."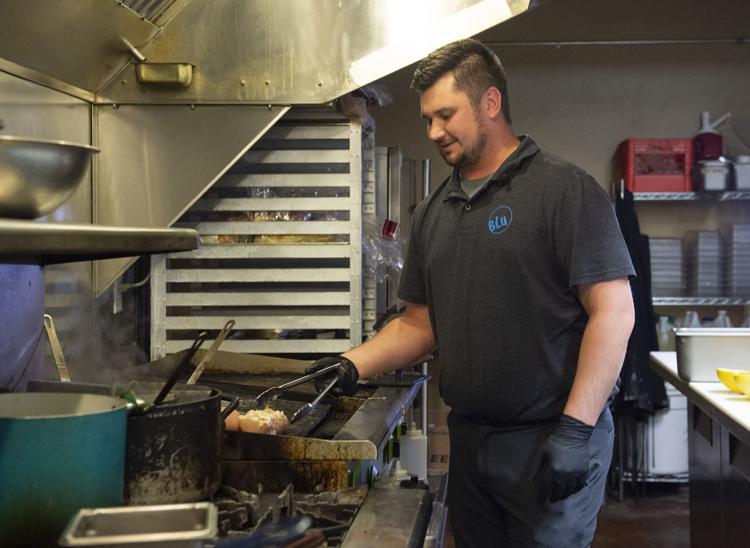 Orders must be placed each week by Sunday at 11:59 p.m. and will be available for pick-up from 2 to 5 p.m. on Tuesdays and Thursdays at 1986 Addison Ave. E. in Twin Falls. Meals can also be delivered. Orders can be placed at codeblufoods.com. Food options range from $10 to $17.
Gentry partnered with Danny Auth, owner and head chef of BLu, to create the menu. Most the items are already available on the BLu menu. Now they are tweaked to fit dietary restrictions and have sugars removed.
A goal for Auth was to avoid the cheat snack. He wanted to curb the craving for sweet treats with some of his meals — such as his chicken-and-waffles dish or his crepes — to offer healthy, tasty treats without any of the guilt.
"These sweet foods are what break diets," Auth said. "With this menu, people will be able to follow through on their diet."
BLu originally opened in Filer in 2015 and moved to Twin Falls in 2017. This addition to BLu seemed natural for Auth, who originally wanted his restaurant to handle meal planning.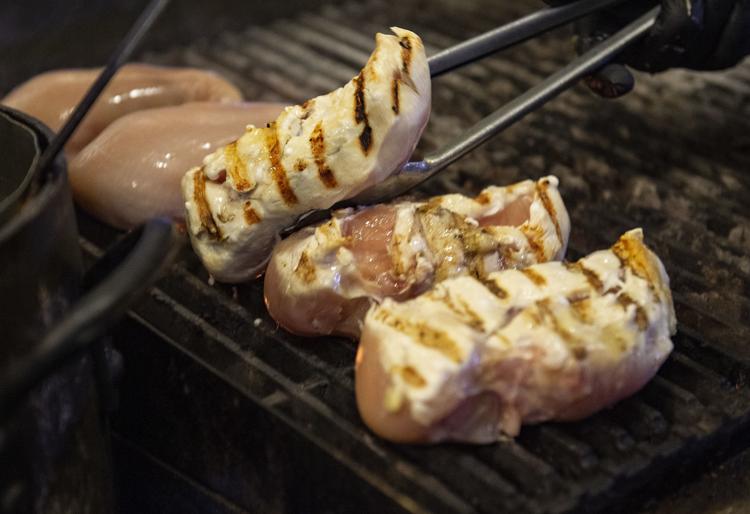 Auth has been cooking for 22 years; it's become second nature to him. But he understands that it's not easy for everyone. The service isn't like Blue Apron, which delivers ingredients that have to be cooked. With Code BLu, the food will be ready to eat; all customers have to do is heat it up.
"We want to take the guessing game out of food," Auth said.